Gas Monitoring fo Underground Plant Rooms
Plant rooms are often situated underground. This is by design to save space or by virtue of being built into existing basements or chambers. Underground Plant Rooms often contain an array of machinery such as Pumps, Boilers, Sprinkler Systems or Generators.
This machinery, by its very nature, can generate gases such as Carbon Monoxide and Hydrocarbons, such as Methane. The fact they are below ground level can also result in an Oxygen Deficient Atmosphere developing.
Therefore it is extremely important to monitor these rooms to ensure the safety of staff and other persons who may need to enter.
Simple low cost fixed solution
Standalone monitors are the simplest and therefore lowest cost solution for small Underground Plant Rooms. Because of this the Riken Keiki EC-600 Carbon Monoxide and OX-600 Oxygen Monitor monitors are ideal for this application.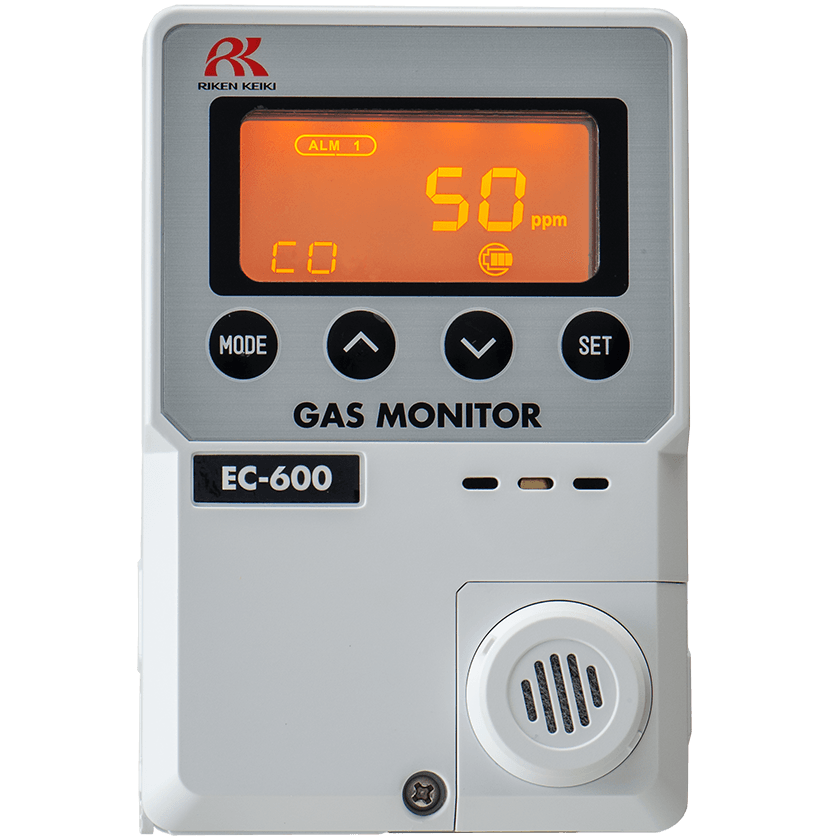 Visual and Audible Oxygen Alarms
The EC-600 and OX-600 display Carbon Monoxide or Oxygen alarm levels on an LCD screen. This screen changes colour at each alarm level. This is unique to the Riken Keiki 600 series. HSE Inspectors are increasingly looking for this feature in Gas Monitors in addition to audio and visual alarms.
The EC-600 and OX-600 have two preset alarms. The user can program the alarms to other levels if desired. They have relay outputs for the 1st and 2nd alarms. In addition there is a 4-20mA output. These features allow customers to connect to optional external accessories such as additional sounders beacons etc. Users can also connect a data-logger using this feature as well as drive other external items (see below).
They also come ready to operate from a 24 VDC Power supply (an optional mains adapter provides 240VAC operation if required). In addition a Battery Powered option is available.
Remote Sensor
Both the EC-600 and OX-600 have the option of an extender remote cable. The extender cable allows the unit to be mounted outside the room with the sensor inside. Staff therefore have the ability to assess the state of the room prior to entry. The Extender Cable is available in lengths from 3 to 20 meters.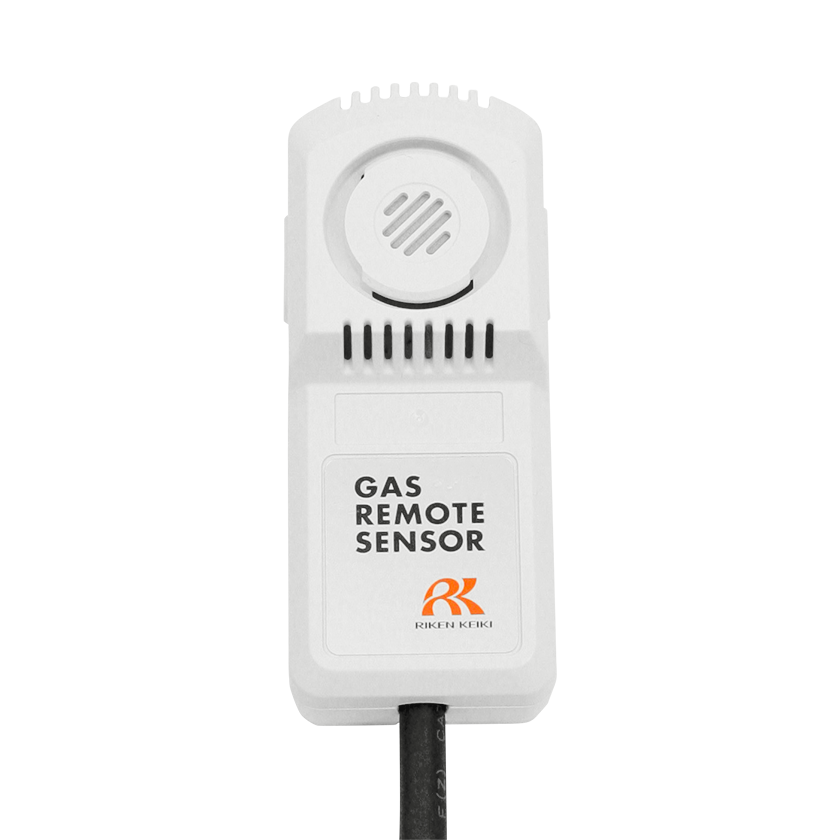 Drive External Accessories, Control Ventilation Fans and Gas Valves
The EC-600 and OX-600 provide zero volt relay outputs for 1st and 2nd alarms in addition to a 4-20mA output. They can therefore connect to external accessories such as additional sounder beacons as well as data-loggers using these outputs. In addition outputs can be used with the addition of a simple relay, to control ventilation fans, etc.
A battery backed power supply is an optional extra.
Monitoring Hydrocarbons (Methane)
The Riken Keiki SD-1GP is an ideal Monitor for combustible gases in Under Ground Plant Rooms.
The SD-1GP has a built-in display and signal converter. The SD-1GP is a state-of-the-art hazardous area gas detection transmitter. The Instrument has a range of 0-100% LEL which is ideal for this application. Customers use the SD-1GP to measure combustible vapours or gases like methane (CH4) or general hydrocarbons (HC). The SD-1GP is IECEx ATEX certified with a flameproof enclosure.
The SD-1GP has a magnetic tool to control calibrations or maintenance adjustments to complete calibrations without having to open the unit in a hazardous area. A "single man calibration" feature allows for easy and cost effective maintenance.
The SD-1GP is powered by 24VDC and outputs a 4-20mA communication signal using a 3-wire type analogue transmission for external PLC . It can also is used with controllers like the RM-6000, RM-5000 when required ( see below )
Users can easily connect to alarm sounder beacons using the relay contacts. The SD-1GP has a built-in microprocessor that features a self-diagnosis function. Therefore it can automatically zero, which will minimize maintenance work and costs.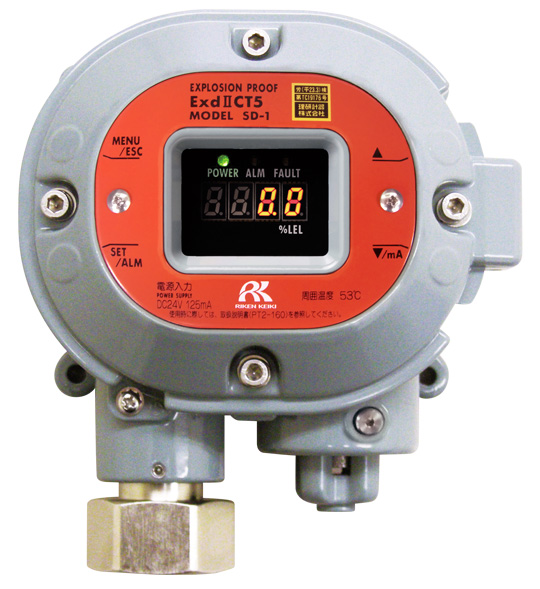 Larger Underground Plant Rooms requiring Multi-point systems
Large Underground Plant Rooms require multi-point gas detection for the best safety provision. A multi channel panel in addition to multiple remote detector heads is the most effective as well as cost effective solution.
RM-5000 Multi-Channel Gas Monitoring System
The RM-5000 is a modular design for monitoring up to 12 channels. In addition a custom panel will accommodate up to 32 Channels. Customers can select from 2 to 12 channels. The modular indicator units slot into this case. Users then connect detector heads for Carbon Monoxide, Oxygen in addition to Combustible gases and other toxic gases. Detector heads that can be used include the SD-1 above and also the GD-A80 , GD-F3-AA as well as the GD-70D Intelligent pumped gas monitors.
RM-5000 Connect to building Management Systems
An Alarm unit is fitted as standard. Most importantly a 4-20mA and RS-485 outputs are available. These outputs allow connection to external PLC's and Building management systems . This allows Users to monitor every channel and data-log the results. This is a very useful feature. The RM-5000 is 24VDC powered so therefore can be used with the BATPSU-600 battery backed Power supply to ensure continuous operation even in the event of a power failure. A 240VAC version also available as an option.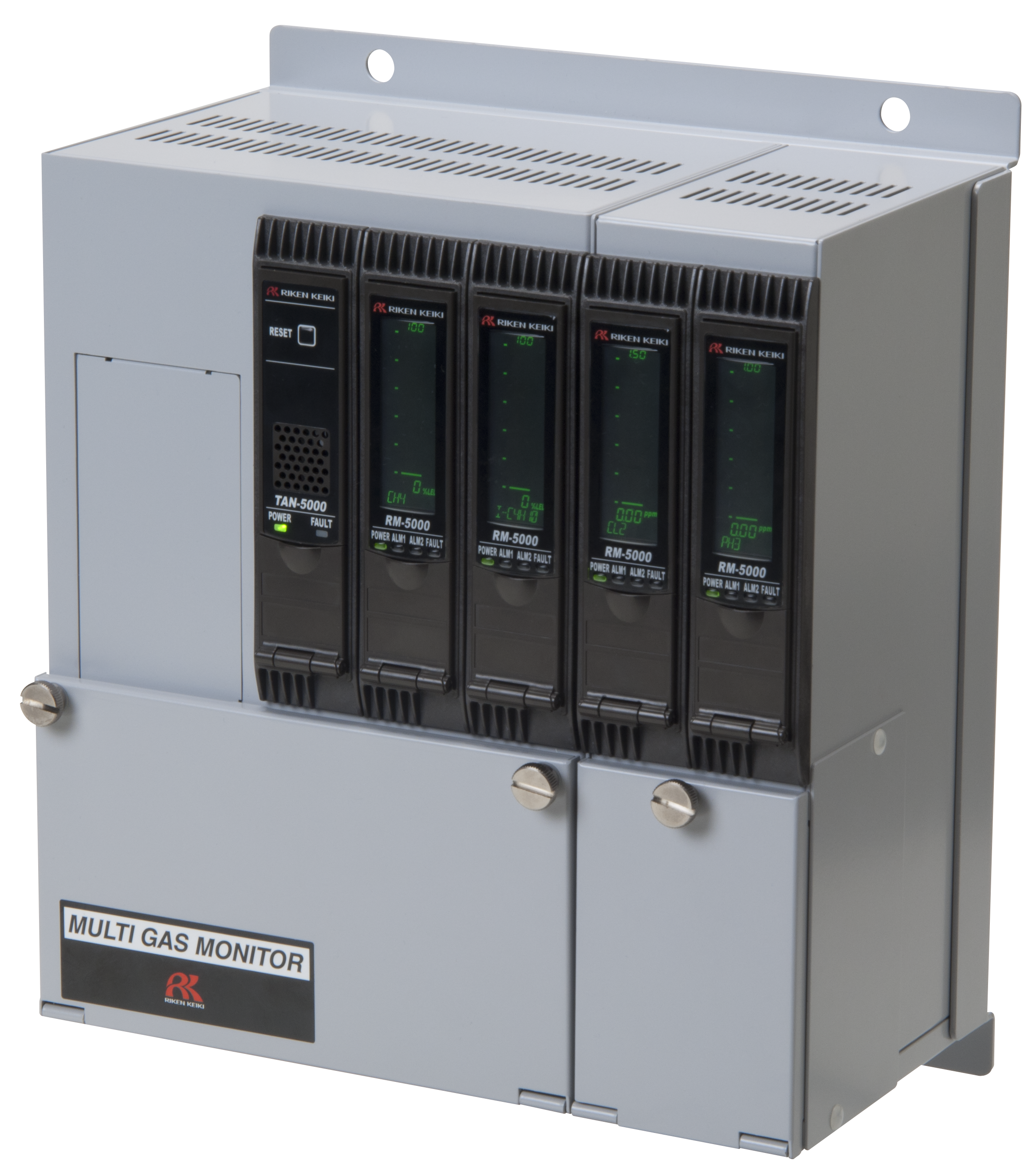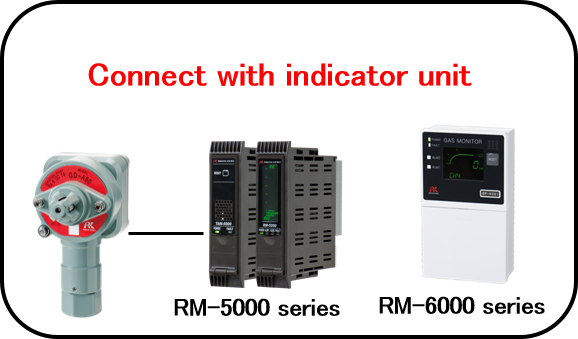 RM-6000 Single Channel Monitors
Small Underground Plant Rooms
Small plant rooms would benefit from a single channel solution. In this application an RM-6000 self contained monitor unit connects to a Detector head. The GD-A80 is ideal as is the GD-F3-AA . The GD-70D intelligent Gas monitor is also an option.
Most Importantly Users can connect to a PLC this way. Customers are able to integrate the system with their building management systems as a result.
Optional Accessories for Weatherall Fixed systems
EXT-600 Remote sensor cable and housing for the 600 series.
SB-600 Remote Sounders Beacons in addition ATEX versions are available.
BE-600 Remote Beacons in addition ATEX versions are available.
BATPSU-600 Battery backed 240VAC to 24VDC UPS -
BAT-600 1.2 to 7 Ah sealed lead acid batteries for the above. 2 x required
AD-600 GSM text Autodialler integrated version ( integrated into the BATPSU-600 )
AD-600 GSM text Autodialler remote version with external housing.
ENC-600 IP-67 water resistant enclosure for external use.
DL-600 remote data logger.
Please Contact Weatherall Equipment and Instruments Ltd for more information. We are more than happy to discuss your exact Underground Plant room gas detection requirements.