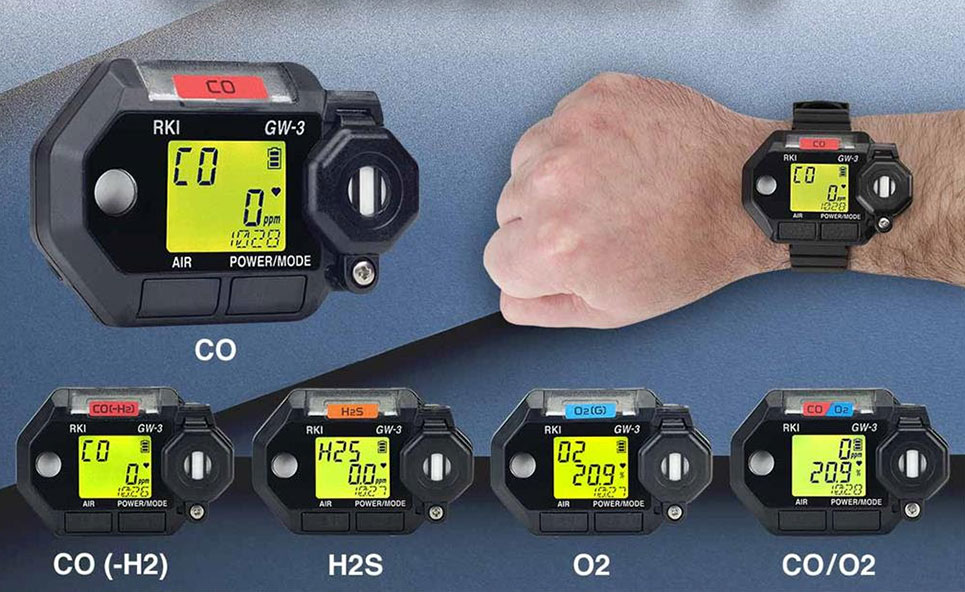 Cost of Ownership
Disposable gas detectors are low cost but users can suffer high failure rates, this can result in safety concerns. Users often find the cost of ownership often outweighs the small initial cost saving over a reliable renewable gas detector. Customers constantly have to replace failed units resulting in personnel down time and the lost productivity.
Personal Single Gas Monitors
The Riken Keiki GW3 series are personal single gas monitors designed for protection from exposure to, Oxygen Deficiency, Hydrogen Sulphide, and Carbon Monoxide. Customers can specify models for O2, H2S, CO, CO with reduced H2 interference, & CO detection. Users of the GW-3 series find the units are robust, reliable, long-lasting, and cost effective. In addition they have a digital display, can be calibrated, are dust and water-resistant (IP-68), and users can data log from 5 to 300 hours with adjustable intervals.
Personal Single Gas Monitors
The GW-3 series personal single gas monitors have 3 x pre-set alarms. The user can adjust the alarms to their own levels if desired. Each version is equipped with visual, audible, and vibration alarms as standard. The replacement sensors are inexpensive. Users can replace the sensors in the field. Customers can expect Sensors to have a life expectancy typically of 3-5 years in addition they are interchangeable with other Riken Keiki monitors.