1. DSEAR report and Hazardous Area Drawings:
Once an area has been deemed a possible ATEX Zone then the customer should commission a DSEAR Report and Hazardous Area drawings which include numbers and locations for the Gas detection points, these can be determined by consultation with an independent consultant in some cases after gas mapping has been completed.
2. Equipment Selection, Site Survey and Quotation:
Our experienced technical sales team can visit your site to ensure a full understanding of you application prior to quoting so ensuring no surprises later. Once we have a copy of the Dsear report we can select the correct equipment for the specific installation and quote for a fully compliant ATEX installation including all the correct glands, cabling and containment, inspections, and compliance certificates.
Our ATEX Installation Engineers have many years' experience in installing and commissioning ATEX fixed systems they are factory trained and their work is very high quality. Our install team consists of Compex qualified engineers able to install ATEX systems correctly that comply with the relevant legislation and approvals.
3. Independent ATEX inspection and certification:
All our ATEX installs are signed off by an independent ATEX inspector prior to commissioning. The inspector will provide a ATEX Compliance Certificate which will be needed for Insurance and HSE purposes.
4. Commissioning:
Once the installation has been signed off as compliant by the independent inspector our commissioning team will test the system (including witness testing) calibrate and commission the system prior to handover. At this stage any training will be given, and manuals and operational documents exchanged. Your ATEX compliant Gas detection system will then be ready to turn on an operate.
ATEX Zones Explained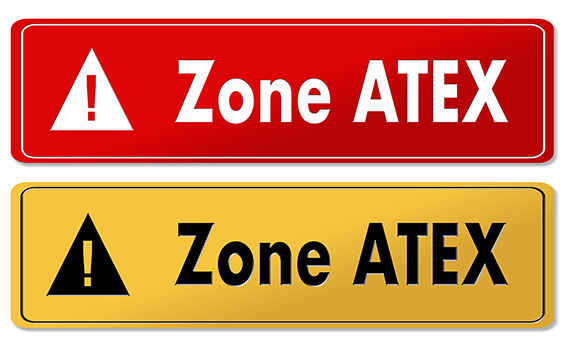 In Gas Detection ATEX Zones indicate how dangerous a potentially explosive atmosphere is. It also indicates whether the area is at risk of a gas explosion
| | |
| --- | --- |
| Zone 0 | A place in which an explosive atmosphere in the form of a cloud of combustible gas in air is present continuously, or for long periods or frequently. |
| Zone 1 | A place in which an explosive atmosphere in the form of a cloud of combustible gas in air is likely to occur in normal operation occasionally. |
| Zone 2 | A place in which an explosive atmosphere consisting of a mixture with air of dangerous substances in the form of gas, vapour or mist is not likely to occur in normal operation but, if it does occur, will persist for a short period only. |